Take care of what goes in to your body
Your skin is your body's external, protective layer, so it puts up with a lot. Common skin concerns include dry skin and premature ageing, along with inflammatory skin conditions such as acne, eczema, psoriasis and vitiligo.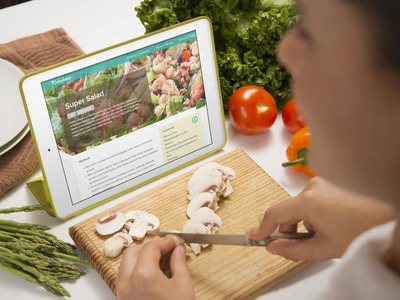 Skin problems can often be a sign of an underlying issue that need addressing. Stress may cause hormonal changes that can trigger chronic skin conditions like acne and psoriasis. Nutrient deficiencies are often to blame for dull, dry skin, while food intolerances can promote inflammatory reactions. Whatever the reason, skin issues can seriously affect the quality of your life.
It's simple - creams are not the answer
You don't have to put up with premature wrinkles, acne and dry, itchy skin. Expensive creams and over the counter remedies are not a long-term solution. Instead, take a closer look at your diet. The solution is easier than you think.
Avoid the dietary and lifestyle factors that irritate and damage your skin.
Choose foods that nourish and your skin and enhance its capacity to eliminate toxins.
You're about to make a positive commitment to your health that also happens to be the most effective way to get naturally radiant and glowing skin.

It's scientific
Your skin cells need a constant source of energy to help them take in nutrients and eliminate toxins. A properly balanced diet is essential for making sure your skin has what it needs to function properly. This program is based on the latest scientific evidence on how your body processes food.
Your personalised report will help you understand how your eating choices impact the way your body functions and explains exactly why our solutions work.
Quick results
By following the program, you should begin to see and feel results within a couple of weeks. The Foodwise Skin Health program is about cutting out the guesswork and protecting the quality of your skin from the inside out. It's practical, simple and habit-forming. We want to put you on the right track to becoming a healthier, happier and more beautiful you!
Don't put up with premature ageing, acne or dry itchy skin. This is the most effective way to get naturally radiant, glowing skin...
What You Get:
One-off Fee (no subscription)

Comprehensive assessment of your diet

Advice for a new diet to achieve your objective

Habits to make - Habits to break

get more insight in to the long term habits which you may not have been aware of

Wise Rules (at a glance)

Supplement and Superfood recommendations

Personalised Meal Plan - tailored for skin health including snacks and drinks to get you started on the path to better skin

100% MONEY BACK GUARANTEE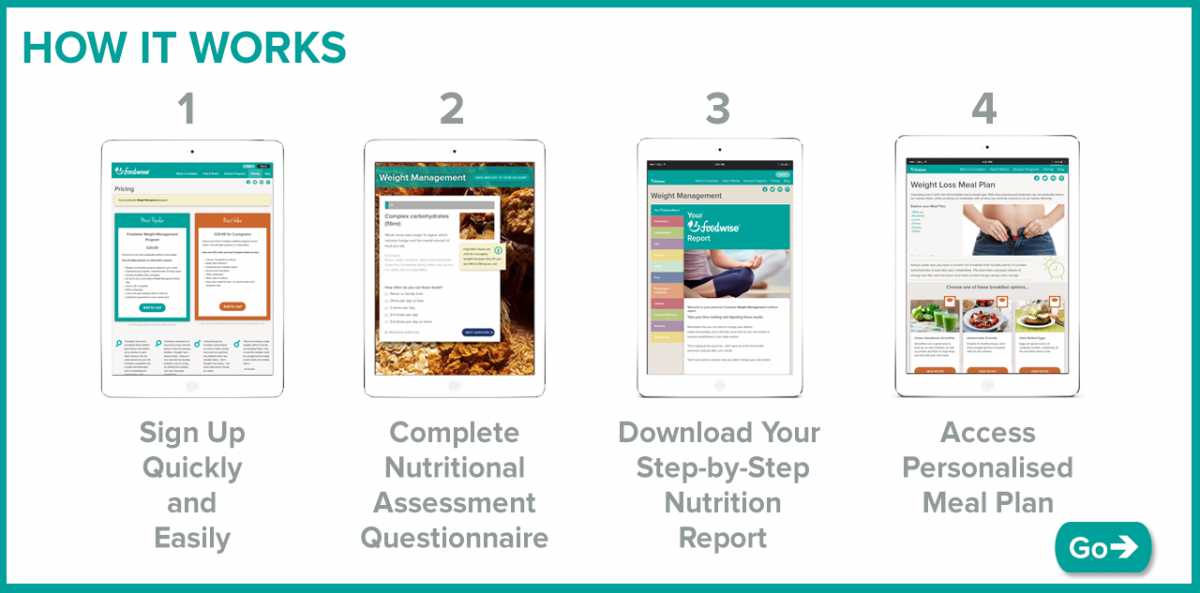 Take action now
Take the foodwise Skin Health nutritional program and discover what is wrong with your current diet and the straightforward changes you can make to your eating habits and lifestyle to improve the condition of your skin and improve your overall health and wellbeing