What makes the Foodwise weight loss program different?
Foodwise shows you how to avoid common weight loss pitfalls by recognizing the triggers that cause you to overeat and by choosing delicious foods that keep you feeling fuller, longer. It's a commitment to your health for life and it just happens to be the only guaranteed way to lose weight and keep it off for good.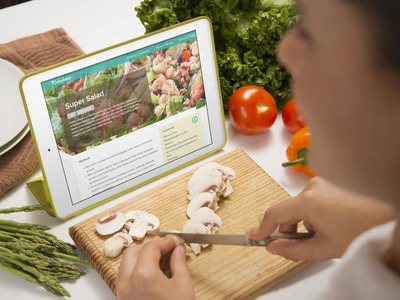 Simply cutting calories is not sustainable...
...and often leads to yoyo dieting and a lifelong battle with weight loss. Foodwise is about developing a positive new relationship with food
This is not about a quick fix. It is about making a long-term difference to your metabolism and your weight. Foodwise will help you lose weight, look better and feel better - for life.
The Foodwise program is not a 'fad diet' that will have you eating large amounts of certain foods and giving up others. Aside from being bad for your health, these 'quick fixes' set you up for failure by making you feel deprived and then discouraged when you lose weight only to quickly put it all back on again.
We explain what foods to avoid, what foods to enjoy frequently and how regularly to eat.
We spell out engagingly and simply just what happens inside your body when you make various food choices
This helps you understand the reasons behind the solutions - which is empowering and motivating

The Nutritionist's approach to weight loss works
Our bodies are made up of very efficient cells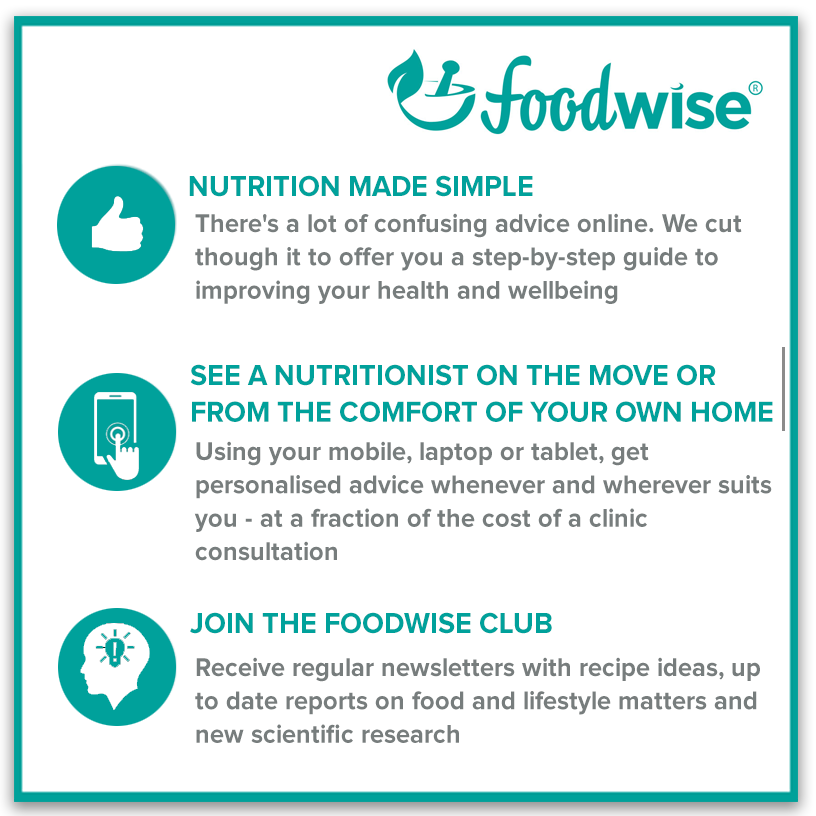 that react quickly to any excess, so a nutritionally balanced diet is essential for maintaining a healthy weight. The Foodwise program is based on the latest nutritional science and the actual FACTS about how your body processes food. By sticking to the recommendations you should see and feel results within a few weeks. Once you've reached your goal weight you can relax a little. However, if you have the odd meal, day, or weekend of overindulgence, just return to the original principles to avoid putting weight on again.
Make a habit of it
The Foodwise weight loss program is practical, simple and totally addictive! The more you make it a habit, the more natural it becomes to crave the fresh, healthy food your body knows it needs.

What You Get:
One-off Fee (no subscription)

Comprehensive assessment of your diet

Advice for a new diet to achieve your objective

Habits to make - Habits to break

10 Wise Rules (at a glance)

Supplement and Superfood recommendations

Personalised Meal Plan - tailored for Weight Loss

100% MONEY BACK GUARANTEE
Take action now
Take the foodwise Weight Management nutritional program and discover what is wrong with your current diet and the straightforward changes you can make to your eating habits and lifestyle to lose weight and improve your health and wellbeing